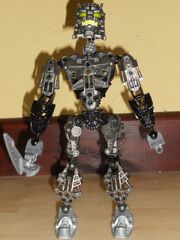 Talzan is a follower of the Toa of shadows.
Background
Talzan is a regular shadow Matauran, who has unmatched loyalty to the Toa of shadows. He is very stealthy and will fight to the death in order to look mighty and scare his foes.
Notes
He is one of the highest ranking shadow Matoran.